About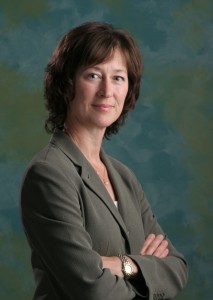 Experienced in major accident response
Fifteen years in emergency management
Twenty years in aviation
IATA Training & Development Institute instructor
USC Aviation Safety & Security Certificate Program instructor
Member, International Aviation Women's Association
Member, International Society of Air Safety Investigators
IATA International Crisis Management Conference past co-chair
IATA Emergency Response Planners Working Group
Steering Committee (2002-2005)

Sue Warner-Bean is a consultant specializing in aviation emergency preparedness and response. She is an instructor for the University of Southern California's Aviation Safety and Security certificate program and for the International Air Transport Association (IATA) Training and Development Institute, writing and delivering courses on aviation emergency management and family assistance.
Sue launched her consulting business after retiring from a successful 20-year career with Seattle-based Alaska Air Group. She formed Alaska's Emergency Response Planning department and served as its first director, developing and implementing the company's emergency response plans, training, procedures, facilities and exercises.  She coordinated with company executives and U.S. National Transportation Safety Board officials following the fatal crash of Flight 261 (January 2000) to ensure an effective, immediate and compassionate response.  She continued to liaise with company officers, the family association, agencies, vendors and employees through all phases of the three-year response process.
Sue is a member of International Aviation Women's Association (IAWA) and an associate member of the International Society of Air Safety Investigators (ISASI).  She co-chaired the 2004 IATA International Crisis Management Conference, and from 2002-2005 she served as an elected steering committee member for the IATA Emergency Response Planners Working Group.
Sue holds BA degrees from the University of Washington and the UW Jackson School of International Studies. She has worked and taught in over twenty countries on six continents and has served as an elected board member for two international professional organizations.