Services
Emergencies can occur in any location, at any time, on any day. But there's one thing they all have in common: your business will be judged based on how you respond. 

Protecting your brand demands a good emergency plan. It's not the incident that puts your company at risk – it's how you respond to it.

Jeff Cacy, Managing Director Global Airline Marketing Services,
The Boeing Company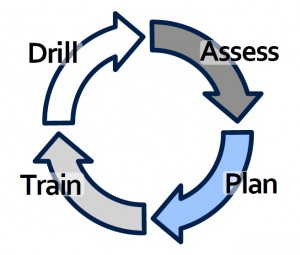 Preparing well today could make the difference tomorrow. Sue's goal is to help companies of all sizes develop and implement clear, comprehensive, integrated emergency response programs tailored to their unique cultural and operational environments.
Being prepared is a process of assessment, planning, training, and drills. Sue can help you with every phase of the process. Explore the links below, or get in contact for more information.
Services include: